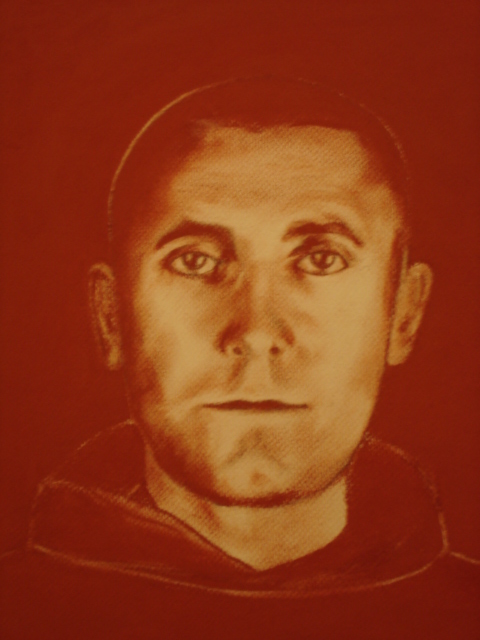 A Catholic monk, Brother Zawada was murdered by the German government at Auschwitz at age 31.
This text is included inside the frame: "I was a Catholic monk. Let me tell you I became well familiar with good and evil. We resisted the Nazis. They rounded us up, shot some of us, and forced me and others to work in factories near Auschwitz on minimal food until we starved to death."
There is also a footnote: "Catholicism has been around for 2000 years. Hitler's 'Thousand-Year Reich' lasted 7 years."
Pastel, 18 x 24
2017
The full price will be donated to the Auschwitz Museum.