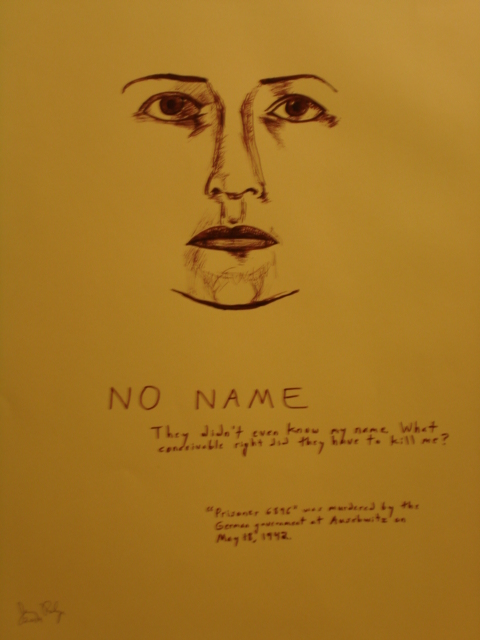 "No name," whose birthdate is unknown, was murdered by the German government at Auschwitz on May 18, 1942.
Marker, 16 x 20
2015, $575
The full purchase price will be donated to Blue Card, an organization that helps Auschwitz survivors in need.
Shipping is included in the price. Contact jerry@jerryralya.com.